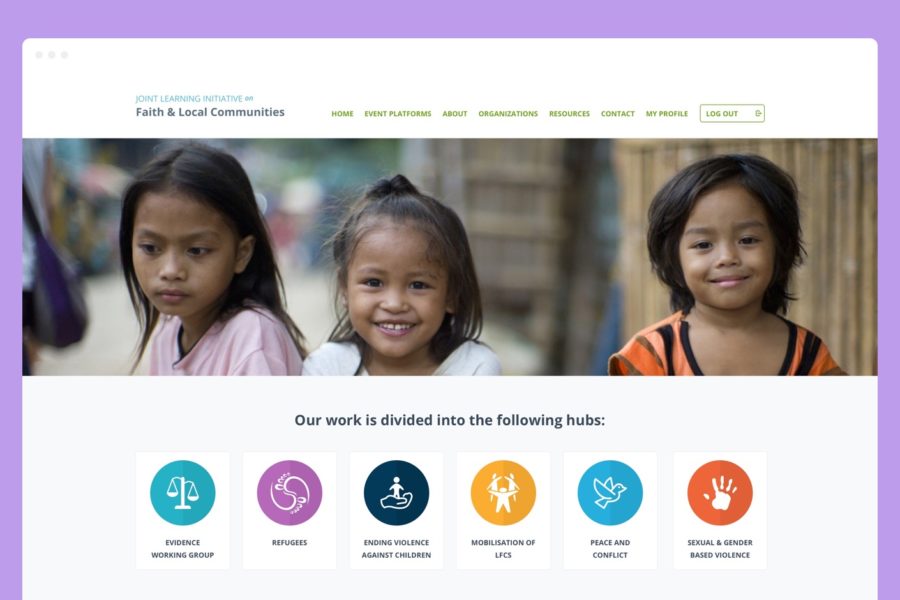 A member-based resource site focused around key hubs
We've worked with the JLI since 2014, the starting point for which was a resource library split across themed hubs. Over the following years the website has grown to meet their varied needs, and now includes the functionality to manage events and conferences along with a full user registration system.
What we liked
The 'hub' model we developed has been really well used. The hubs each have their own logo and colour, and have a set of users who engage specifically with that issue – through hub specific news, resources and emails.