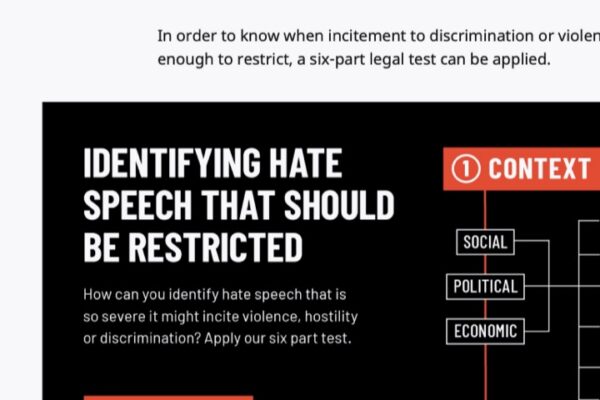 Dual-language resource for combating hate-speech in the middle east, using graphics, animation and structured text
How do you turn a lengthy publication into an engaging online resource that works in multiple languages? That was the challenge that Article 19 came to us with as they sought to adapt their existing hate-speech resources for a middle east audience.
We worked with them to understand their content, break it down into a sequential journey and custom build a website dedicated to making that content easily digestible. Using our animations and visuals drawn from regional cartoonists we created a bold visual design and a layout built of distinct flexible sections, long before Gutenberg made that approach commonplace. 
What we liked
The combination of strong visual design with sequential navigation to tell a story